You crave pain relief...
And you see others happy in their relationships, but can't figure out how to get your body to stop betraying you.
All of these *normal* things that "should" come naturally to you...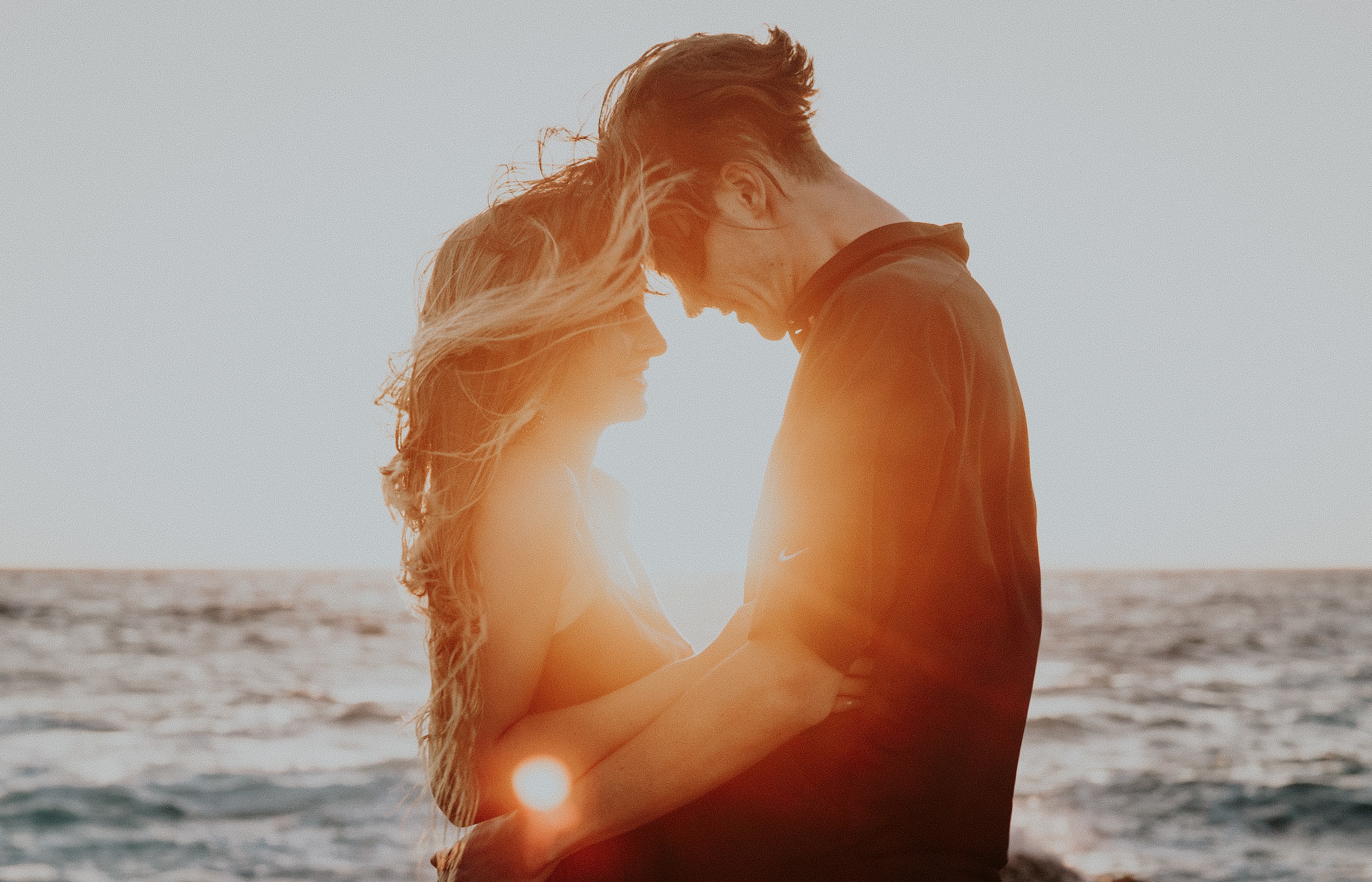 -Laughter and ease with intimacy…
-Comfort with you body…
-Not having to ice you "lady bits" after a romp in the bed… 
-Feeling free around sexuality instead of guilty...
It's a total fantasy, right?
Pain relief *and* joyful intimacy is
totally
possible.
The easiest way to say goodbye to pain and a sweet hello to relief?
Your mind + body connection — focused on resiliency.
Hear me out… 
If you're anything like most pain patients…
…You've gone the Western Medical Model route only (prescriptions and physical therapy, if anything at all).
*But the key ingredient to long lasting relief and fulfilling intimacy needs is often overlooked.*
Sure, you
want pain-free sex..
.
And maybe you also want to...
Desire your partner's touch (

I'm talking tingles *everywhere*

)

Feel confident in your body (

and you want to

keep the lights on this time

)

Increase passion & pleasure (

in life overall, not just sexually!

)

Get aroused again and

not fear sex or intimacy

(

and reconnect with your partner deeply

)
The problem?
No one has ever… 
Made you feel listened to and really, truly heard

Experienced what you're going through

Shown you how to overcome *all* of the above!
Relieving pain for good is not in a prescription bottle, a cream, or in only doing physical therapy exercises. 
It's 100% possible to get control back, and believe it or not, enjoy pleasure again!
This is where
Pelvic Pain to Relief & Powerful Pleasure
comes in.
A comprehensive, self-study program to help you achieve pain relief, unlock joyful pleasure and embrace greater confidence and intimacy with your partner.
This program was created to help you gain… 
REASSURANCE… Knowing that you're doing exactly what you need to do to overcome your pain.
CLARITY… On your next steps forward — without stressing about the bigger picture.
CONFIDENCE… So that you can skip the heartache of being stuck with fear, disgust or guilt of lacking arousal even after doing all of the hard work the doctors prescribed you!
SUPPORT… You'll have the support of others who are along the journey with you and me -- Kayna Cassard, your pelvic pain relief guide, all along the way.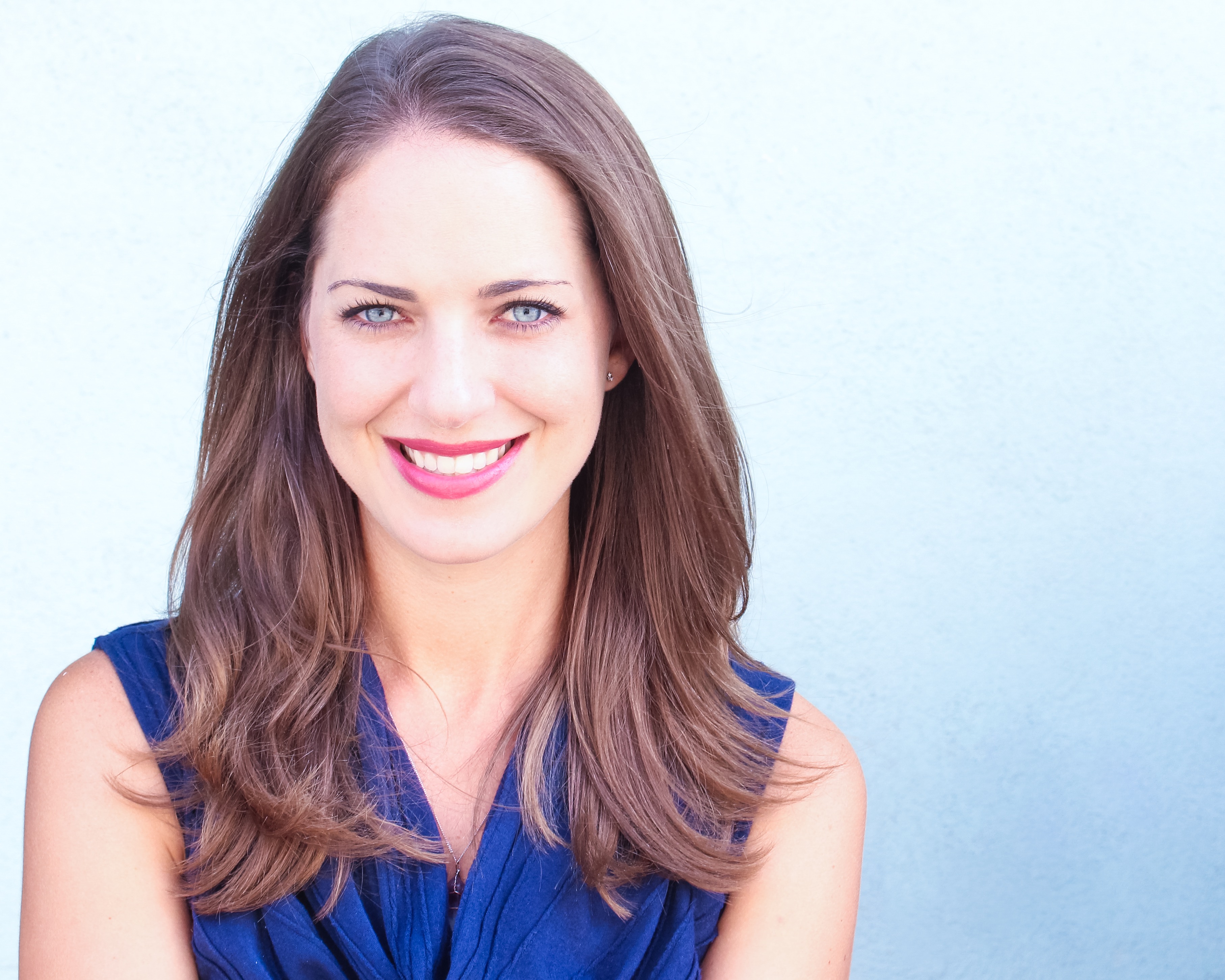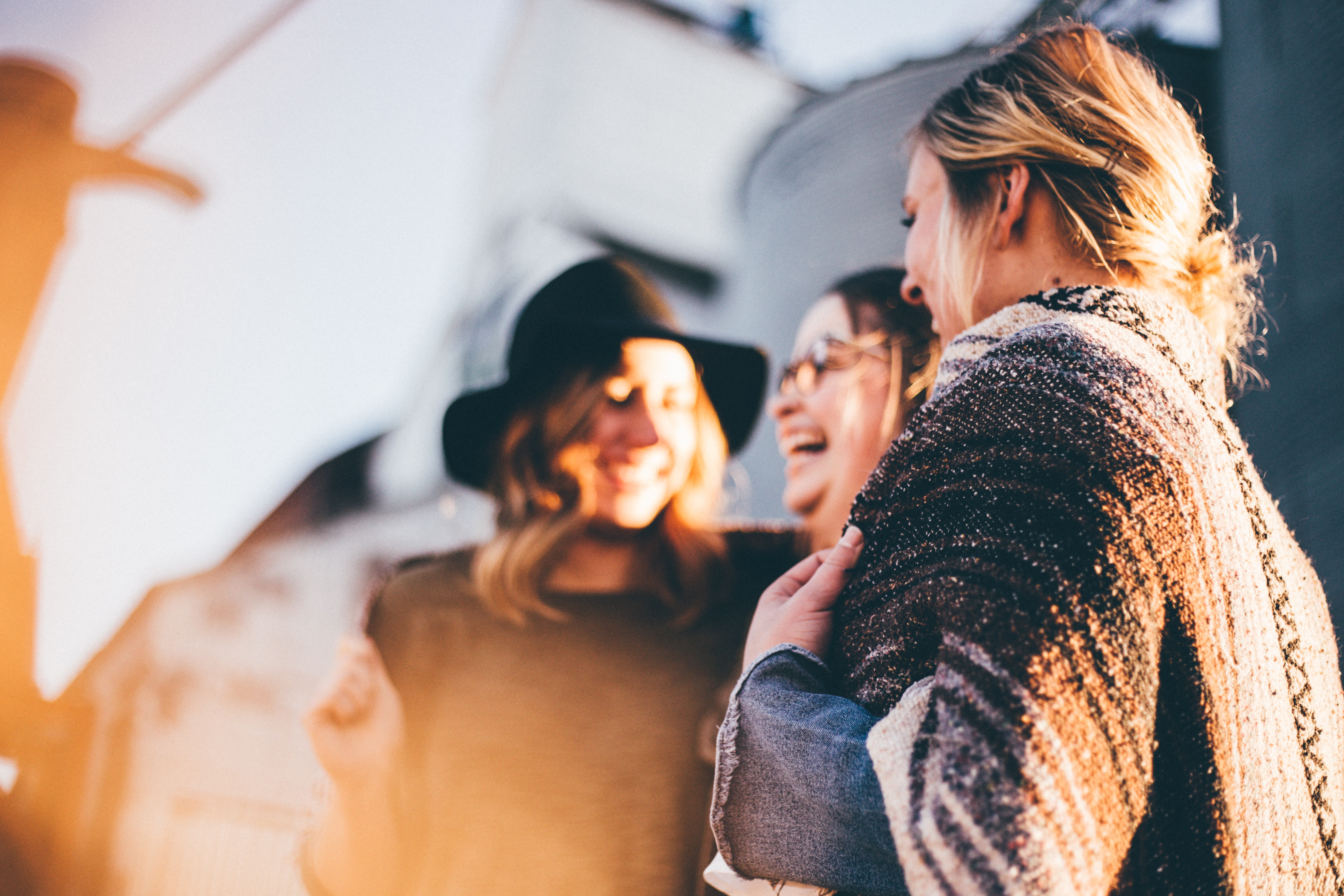 I've helped hundreds of people like you find pain relief, joy in their lives, and confidence in their sexuality.


I know what it's like to want more from your body and relationships, but not know how to do it or where to start… 
That's why my mission is to help YOU demystify pelvic pain treatment.
I'll give you the exact tools you'll need and a clear path to follow so you can confidently find your path to resolving pain and having powerful pleasure (and not only in the bedroom).
How would it feel to...
Have a clear path that allows you to get control back over your body?

Find easy ways to incorporate pain treatment into your busy schedule?

Actually desire your partner's touch, rather than pull away from it?

Feel comfortable initiating sexual play?

Experience less stress while also enjoying life more?

Learn that you can actually know what it is you want and talk about it confidently?

Get connected to your arousal fully again (or maybe for the first time, ever)?
Don't just take my word for it...
Here's C.S.'s story who was using the content of this program in our sessions...
"I am so grateful to have found Kayna! She's been an invaluable resource and instrumental in many of the positive changes I have made in my life.
I reached out to Kayna after hearing about her practice and specialization in female sexual and pelvic pain. I was on the tail end of physical therapy and looking for a therapist who could help me process the emotional component as I transitioned from painful to pain-free sex. I had discussed this topic with many doctors - some took me seriously, others did not, but all seemed to repeat the same overly simplistic advice to "just relax." It took years to find the answers and expertise I was looking for. It was refreshing to meet Kayna who was both informed and in my corner from day one.
From our first meeting, Kayna has been helpful in ways I couldn't have predicted or known I needed. As a result, the impact of our sessions and the changes I have made have reached beyond sex into many other areas of my life. Kayna has been a constant source of motivation and encouragement through this process and never fails to celebrate even the smallest victories along the way. In each session, I know I have a safe space to talk and the room to untangle complicated topics that are so difficult for me to pin down or put to words on my own. I've been seeing Kayna for several months now, and I feel so encouraged by the progress I have made so far. I went from feeling frustrated, discouraged, and alone, to feeling empowered, in control, and optimistic about the future.
The idea of seeing a therapist, much less a sex therapist, was daunting at first. But Kayna has made it an incredibly positive experience, and I now look forward to our weekly sessions..."
And I'm happy to report that she and her husband were having pain-free, pleasurable sex (and even had a baby last year)!
*Information kept anonymous to protect client privacy.
Ever wanted a pain-free roadmap to pleasure? This is IT.
YOU'LL WORK WITH A PROVEN ROADMAP
A plan that speeds up your journey to success and sets you up with a new way to *confidently* experience your body!
YOU DON'T HAVE TO FIGURE IT OUT ON YOUR OWN ANYMORE
This program takes the guesswork out of treatment recommendations from all of the different health care providers and puts it into one easy-to-follow model. You don't need to be frustrated anymore with how to figure out what doctors mean by "it's all in your head" or "just relax more"!
YOU CAN CHOOSE PLEASURE OVER PAIN AND GUILT
You don't have to settle for a lifetime of shame and fear in your relationship thinking that your body is betraying you — that chapter is finally over.
YOU'RE RECEIVING ADVICE FROM A TRUSTED EXPERT
From over 14 years of professional research, treating clients, doing my own healing, and making tons of mistakes, I've found out what doesn't work, what does and the science behind why it actually works!
Pelvic Pain to Relief & Powerful Pleasure is the culmination of ALL this information, boiled down to only the most important points.
This is precisely why I'm qualified to teach you — not because I did it perfectly, but because I did it imperfectly.


I created this course to save you headache and give you a clear step-by-step process so you can start on your path of healing, now.
So what is
Pelvic Pain to Relief & Powerful Pleasure
?


Pelvic Pain to Relief & Powerful Pleasure shows you exactly how to reduce pain during sex and have pleasurable intimacy.
Alright — if I'm being 100.1% transparent with you… 
This is the course I WISH I had 16 years ago when I was experiencing this same pain myself.
Here's what you'll get: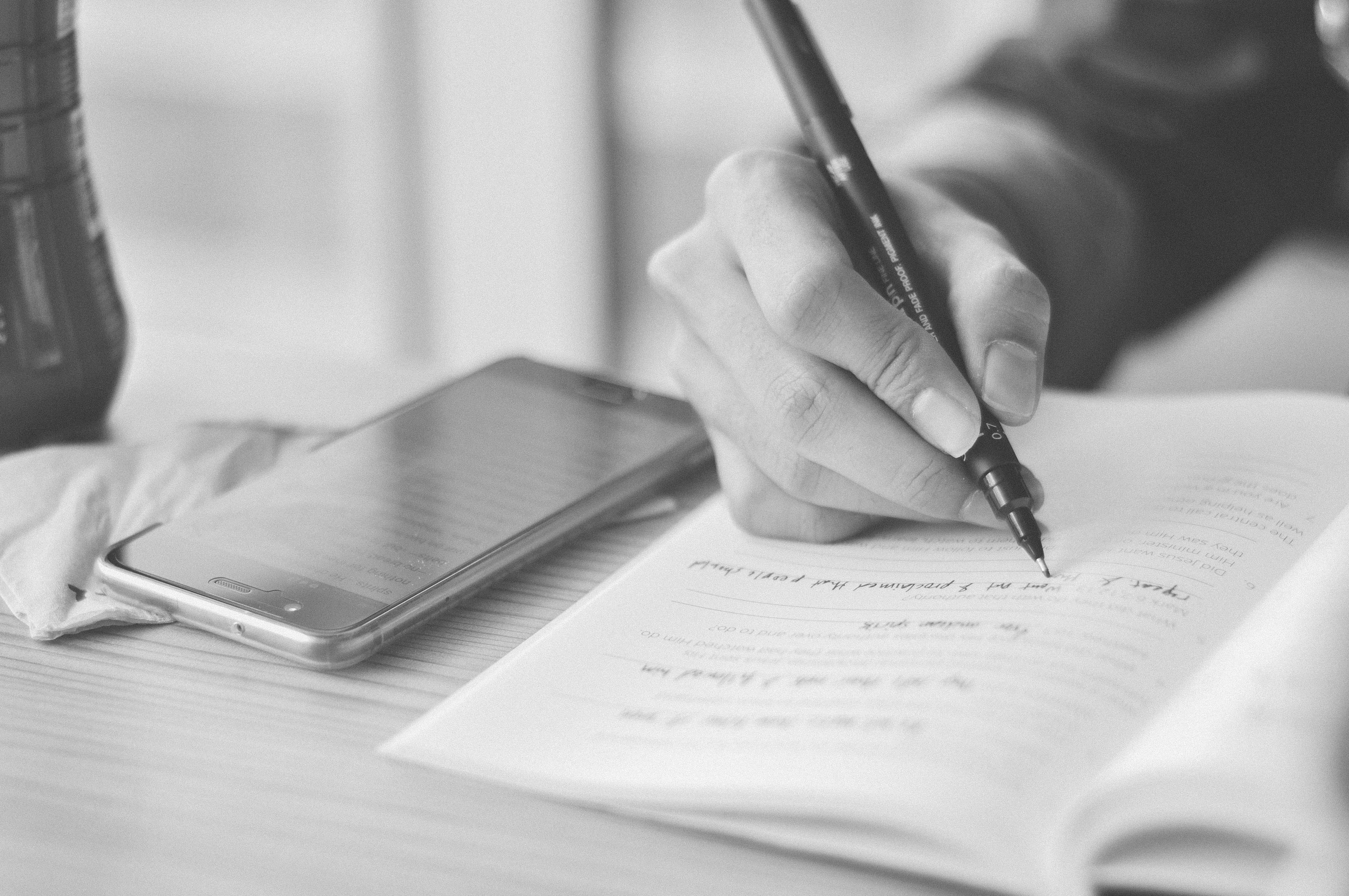 12 WEEKS OF CONTENT
Pelvic Pain to Relief & Powerful Pleasure has 12 weeks of content, 1-2 videos each week, downloadable worksheets, guided meditations, and impactful journal prompts.
I break down the process with a syllabus so it's easy to follow, enjoyable, and sets you up to confidently start on your healing path.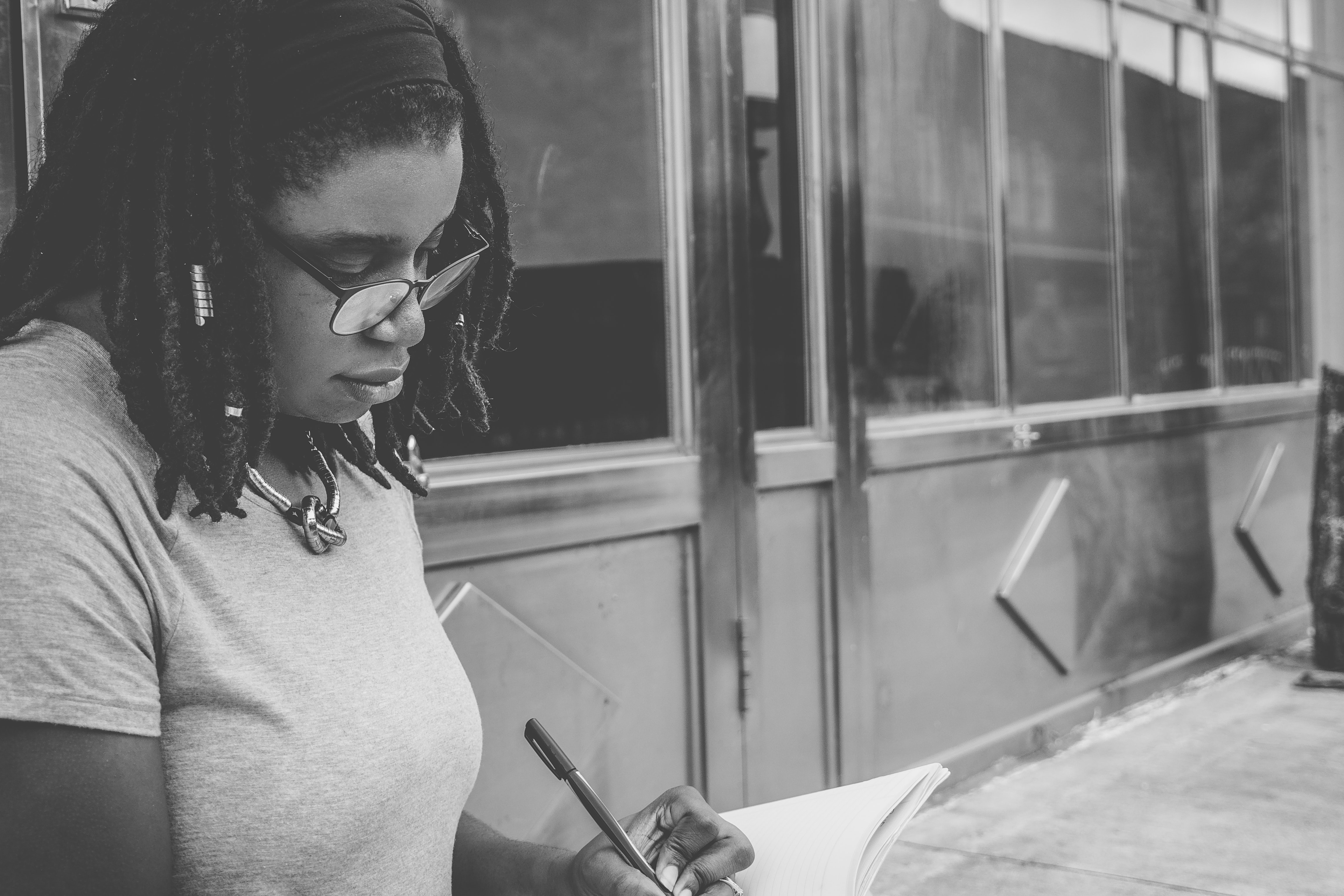 SELF PACED STUDY
You can work at your own pace through videos & workbooks.
If you have just 1-2 hours per week to commit to my process, you WILL be able to succeed.
Most of my students have full time jobs (moms included) when they begin, so I made sure this could be accomplished alongside these commitments.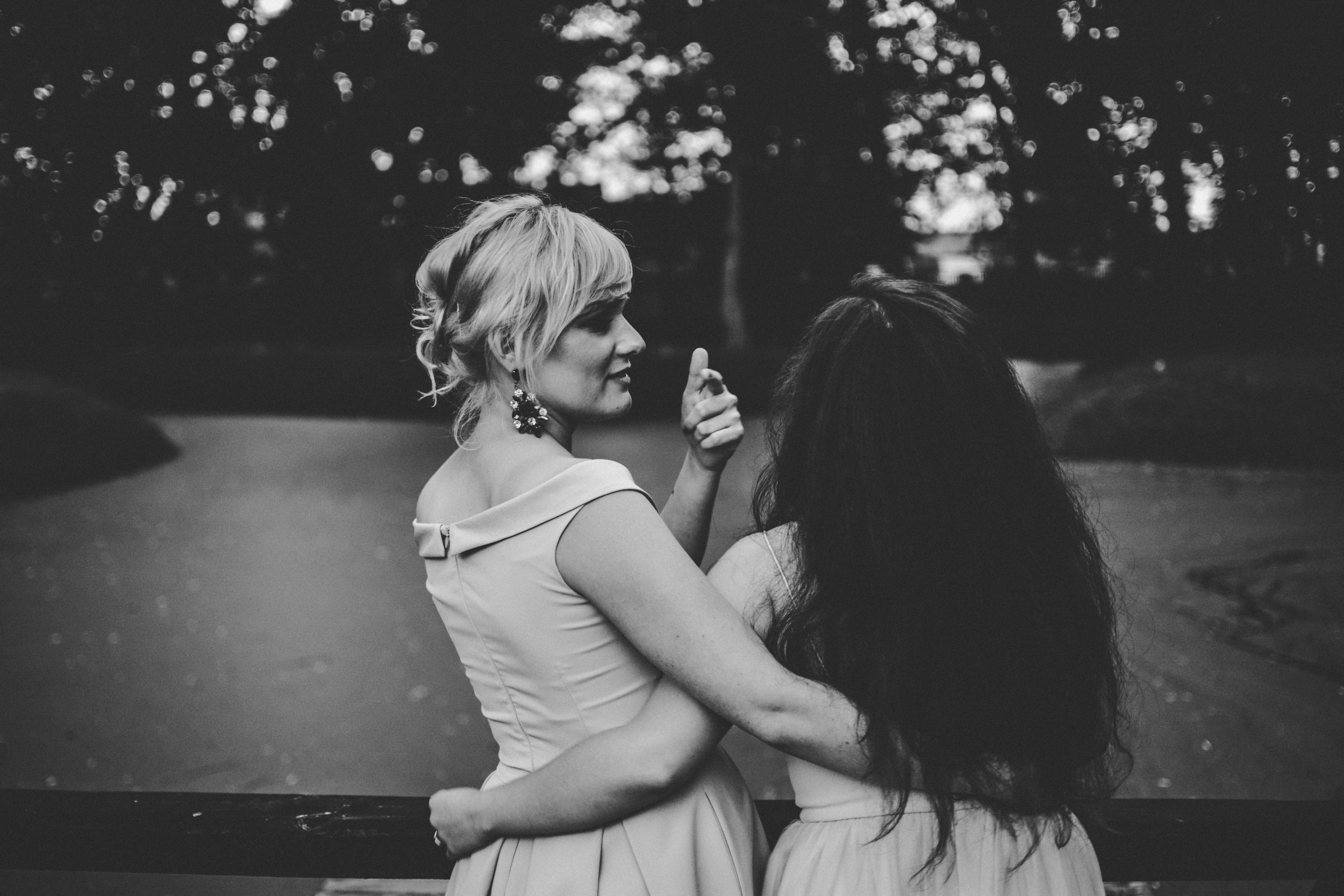 FEEDBACK & SUPPORT
You gain feedback and support in our Private Members-Only Facebook Group (it's secret so only people who are in the group know you're a member, because I know it can be important to have privacy around this topic).
My team and I are also involved in this group so you get access to experts, too!
PLUS...LIFETIME ACCESS -- an invaluable benefit my clients use to continue their growth beyond finding pain relief.
As I add more and more content to the course, you get immediate and exclusive access to it, for life.
This includes all bonus audio calls and recorded workshops, with more educational information and conversations with other experts to get you access to as much information as possible.
Here's *everything* you'll receive
when you sign up for this program:
It's a looong list because we're setting you up for a LIFE of pleasure, lady!
A proven system with science-based tools you can use

immediately

.

A path that focuses your energy so you

won't waste time

. 

An incredible group of

supportive students

who use their own experiences to answer your questions (so invaluable!). 

A start to finish process that takes you step by step with

easy to understand instructions

.

Continuing education

- including access to all updates for life - so you're always growing.

Ways to actually do self-care in a way that

fits into your schedule and lifestyle

.

Learn how to schedule your "action steps" to

prevent overwhelm

.

Relatable stories so you can apply them to your life too and realize

you're not alone in your struggle

.

An understanding of how the

trauma system is related to it all

(even if you've had none)

Learn how to

cope better

with life's stressors so you can feel

comfortable in your skin

.

Patient advocacy skills to help you feel

empowered at doctor's visits.
Communication tools

that make talking about touchy

sex-related topics

much easier.

Intimacy exercises

that bridge the gap between a life of pain with sex to a life of increased arousal and

connection with your partner

.

A

partner-specific lesson

to share with your partner so you

don't have to shoulder

all of the burden in treatment.

Develop a sexual identity that's based in pleasure and confidence

instead of fear or shame

.

Identify factors that have influenced your pain, so you can

let go of what doesn't work, and keep what feels good

.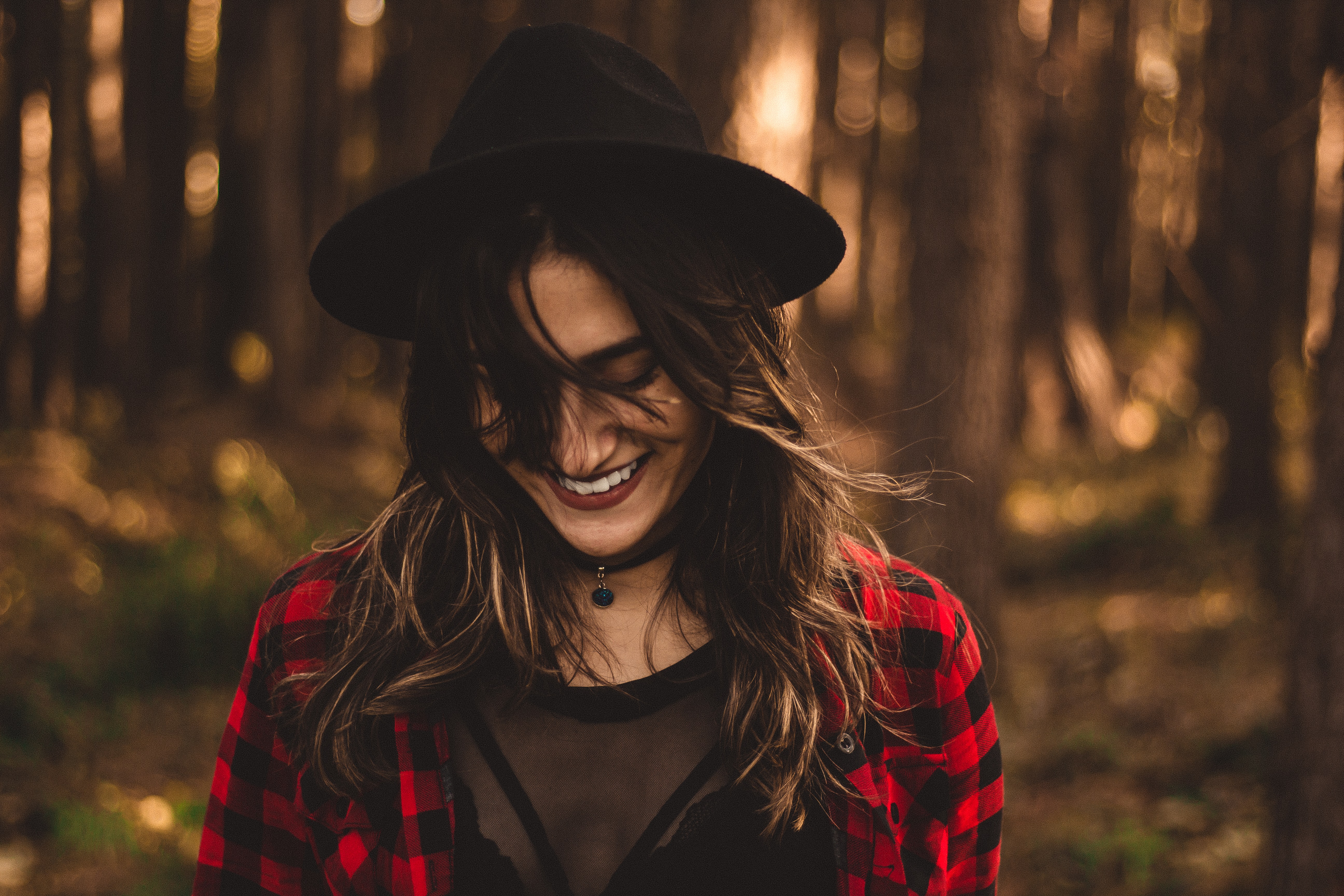 "Working with Kayna has changed my life. I am able to have pain-free sex and connect with my partner in new ways, which is something that was not possible for the first 10 years of my adult life. Her course on pelvic pain and the three months of individual therapy I engaged in with her was pivotal in helping me get to the place I'm in today. I highly recommend working with her to anyone with pelvic pain issues, as she is an extremely knowledgeable sex therapist and expert in supporting those with pelvic pain. I feel that the changes I've experienced over these three months are sustainable and will last a lifetime."
"My wife and I saw Kayna for quite some time and she's helped us immeasurably...
...The biggest thing for us was that Kayna helped us break down walls and really helped get us through some hurdles. I can't imagine how different things would have been for my wife and me if we hadn't seen Kayna."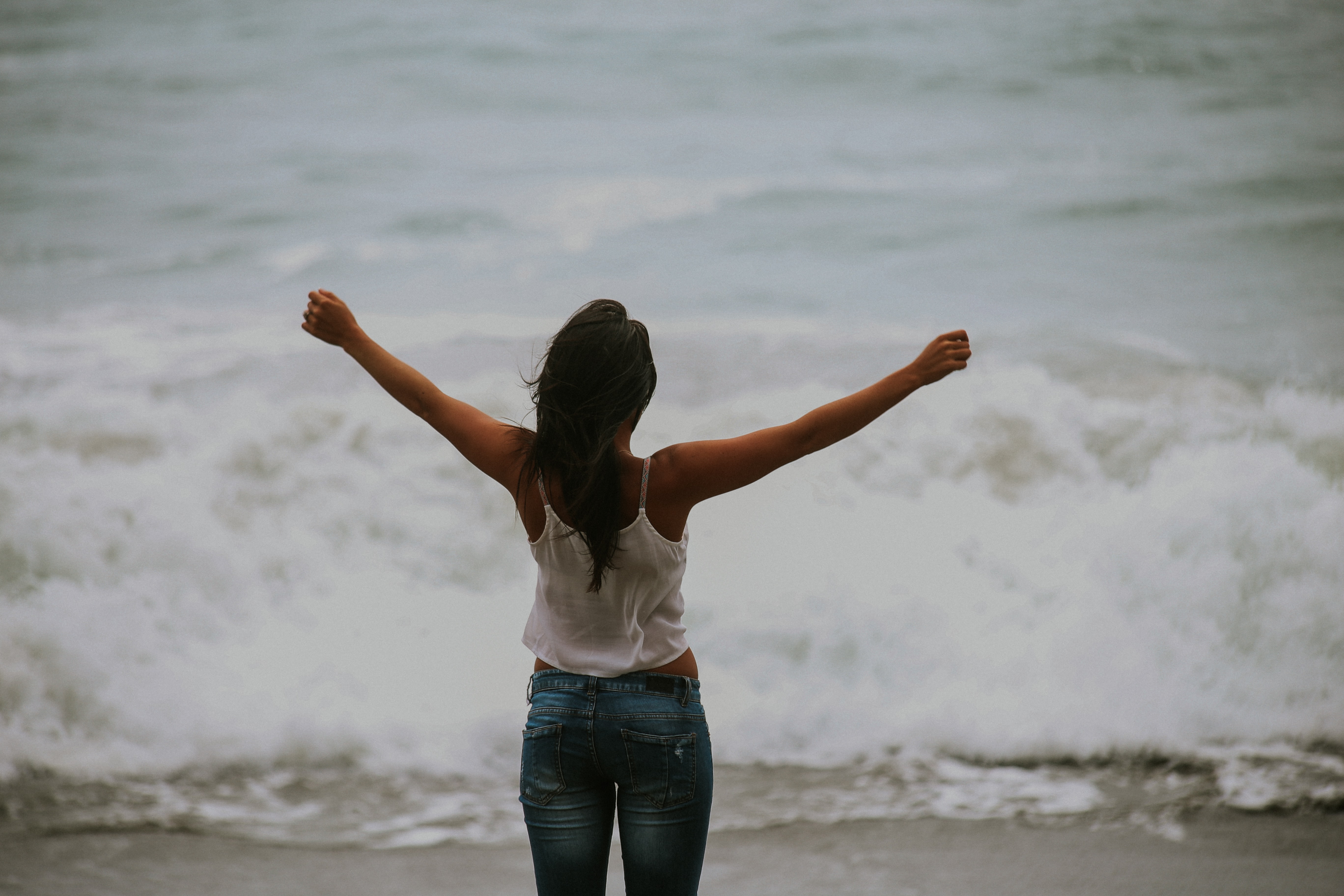 "I was referred to [Kayna] because of her speciality in female pelvic pain treatment, and my sessions with her were a critical part of my treatment to rethink the way I thought about sex and my body.... She is so kind, patient, and an incredible listener who truly wants you to get the most out of your sessions. My relationship with sex is so much healthier than when I started with Kayna, and I have been able to work on other aspects of my mental health with her such as anxiety, stress, and relationships. I have gained so many resources and tools for healthy processing in every aspect of my life. My mental health has never been better, and I have never been happier!"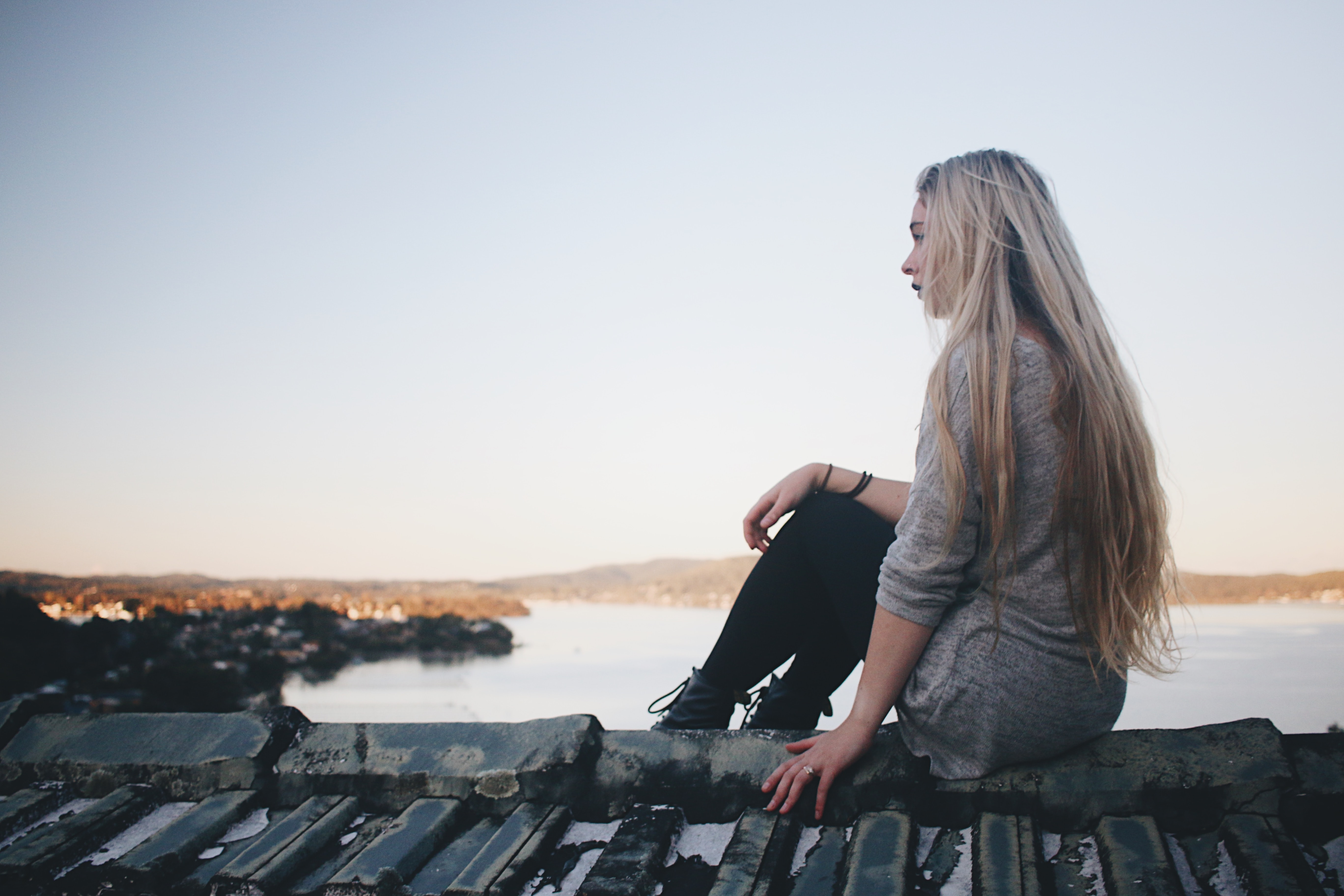 "I've had pain at the entrance of my vagina ever since I can remember, but I was a late bloomer sexually and wasn't diagnosed with vulvodynia until I was 25 and in my first real serious relationship. My sex drive was there, but my boyfriend and I struggled to deal with the pain. That relationship ended for different reasons, then I met Kayna, and I started on a really healthy journey towards loving my vulva. I started to reframe my diagnosis as less of a problem and just something to manage. I've always struggled with generalized anxiety as well, but Kayna helped me practice mindfulness and other grounding techniques."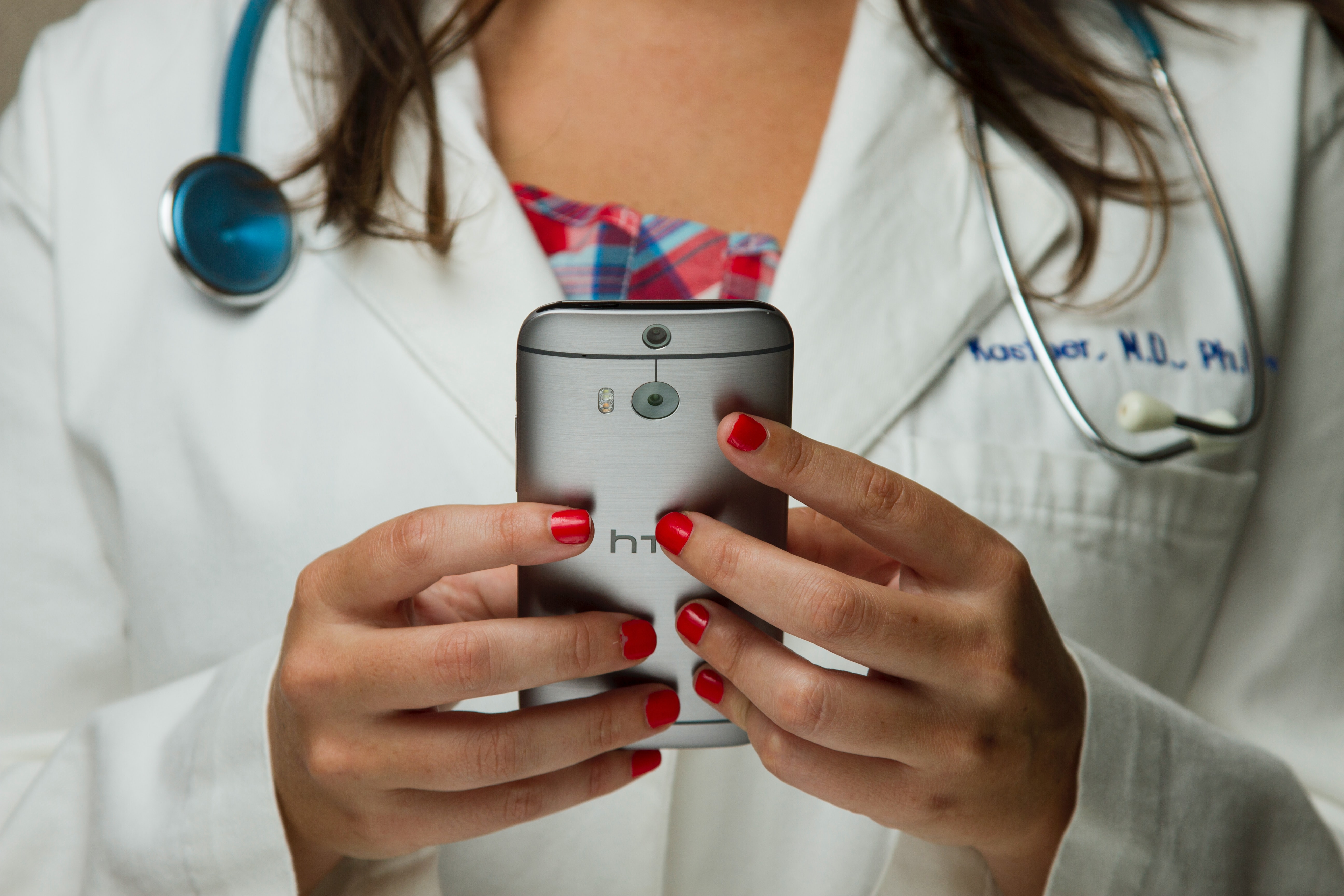 "I began referring to Kayna's program because I realized that she understands the importance of providing psychological treatment for women suffering with chronic pelvic pain. Her approaches incorporate proven techniques and research-based information which, as a gynecologist and a leading researcher on pelvic pain, is important for me to know that what she offers is credible and scientifically supported."
- Dr. Andrea Rapkin, MD, Founder of Chronic Pelvic Pain and Vulvar Pain Program at UCLA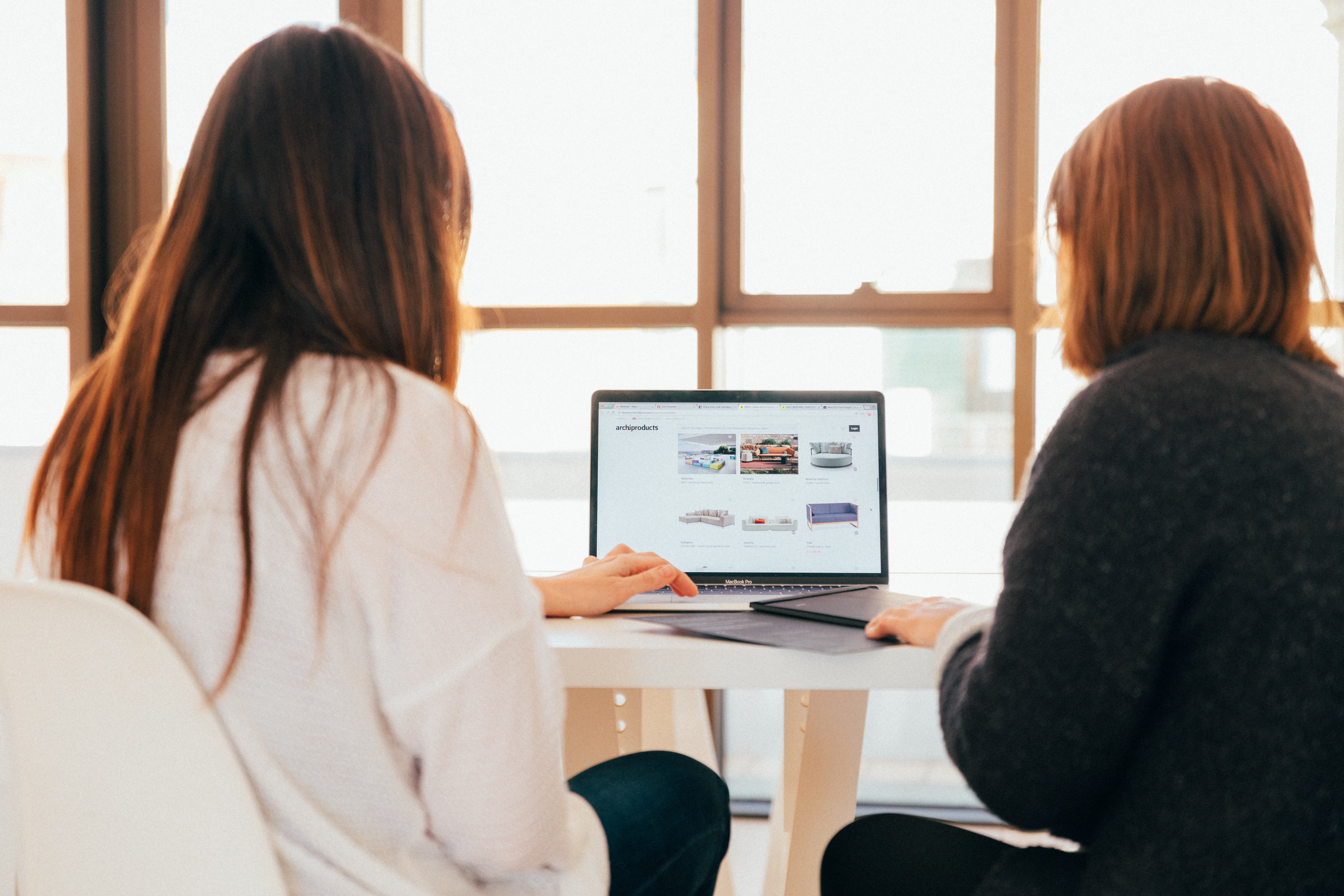 "Collaborating with Kayna on our mutual patients with pelvic pain and pelvic floor dysfunction has been an invaluable experience for myself and for our patients. She is extremely knowledgeable and she has helped me grow professionally. She is an integral part of the patient care team, and the work she does with patients has produced tremendous progress that would otherwise not have been reached without her therapy. I highly recommend patients and professionals to work with Kayna."
- Terry T. (UCLA Physical Therapist)
FLEXIBLE PAYMENT PLAN
Easy monthly payments
4 Easy Payments of
$187
SINGLE PAYMENT
Best value!
1 Easy Payment of $697
This is an investment in yourself — and the future of your relationship.
Isn't it shocking that we'll go through hundreds, if not thousands of dollars working with general doctors and even gynecologists who don't understand the full picture of pelvic and sexual pain treatment… 
And still grapple with daily pain and confidence issues?
I get it... Because I was there once, too.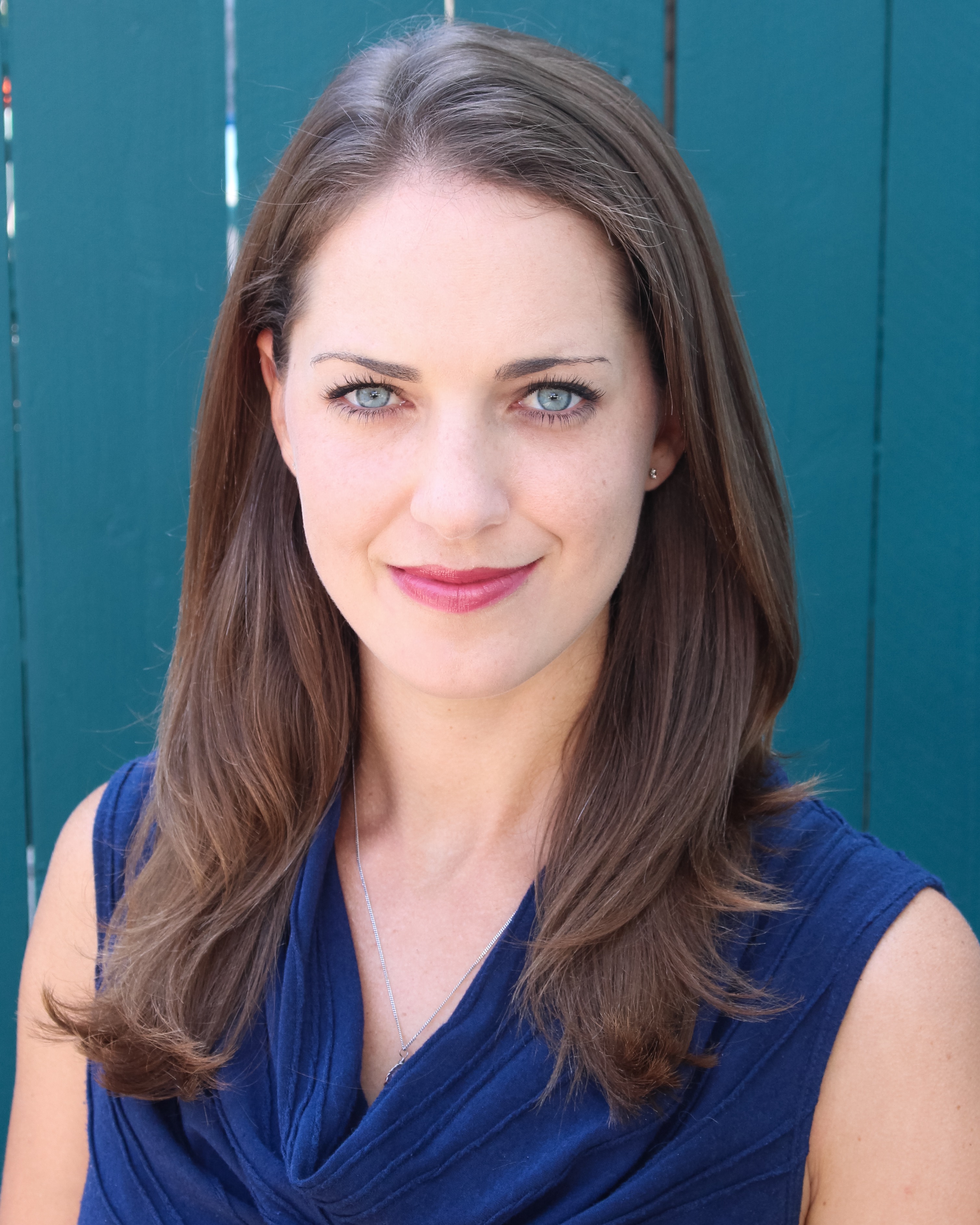 Hey there, I'm Kayna Cassard.
I'm a Licensed Marriage and Family Therapist, Sex Therapist, and Certified Trauma Therapist. 
As a Sex Therapist, people would assume that I have a powerfully joyful intimate and sex life -- and they wouldn't be wrong! 
But it wasn't always that way…
I actually had dyspareunia, vulvodynia and vaginismus (basically, LOTS of pain during penetration) for over a decade.
You know how it is…
-Excruciating pain with penetration.
-Feeling guilty that I had to turn my partner down, again.
-The burden of the relationship issues weighing on me because my body continues to betray me.
-Fights around intimacy that eventually turn into silent shame or resentment.
I was sick of feeling alone and hopeless, and I knew there had to be another way.
That's when I decided to take matters into my own hands.
Eventually, I found out what *actually* works goes beyond only addressing the medical needs and prescriptions... 
What really matters is connecting the mind *and* the body, and how you actually use it.
Once I locked in my process and took research-based techniques to create an effective system, pain relief was possible in a matter of months. 
This system takes the science around pain relief and relationships and makes it accessible to the everyday person — from mindfulness techniques to sexual health skills to communication tools. 
And as a busy woman, I had to develop a way to actually fit all of that into my hectic life. So I redeveloped "typical treatment recommendations" so I could manage it better — and it was much easier to accomplish.
The #1 recommendation is something called "nervous system regulation" — I reframed this as
trying to make friends with my body
(seems simple, but not all that easy).
So I created a process for this...
I took all of that "woo-woo" stuff about mindfulness I was hearing about, and put it into language that actually made sense to me (since I wasn't such a typically "woo-woo" person).
Then, I built sexual health skills that weren't so… Sexual. 
I mean, if I already knew how to "just tap into my sexual goddess," I would! Am I right??
Sex educators were teaching stuff in a way that assumed I didn't have a crippling relationship to sex, so I needed an approachable way that didn't make me feel like such a failure.  
I developed easier ways to gently and safely explore sexuality. This was key in reducing shame and guilt, too.
I also up-leveled my toolkit to interact with my partner around pain and fear of intimacy, without shutting down or feeling terrible about myself.
That's how I was able to build processes and formulas that made talking about sex and my needs much *so* more manageable.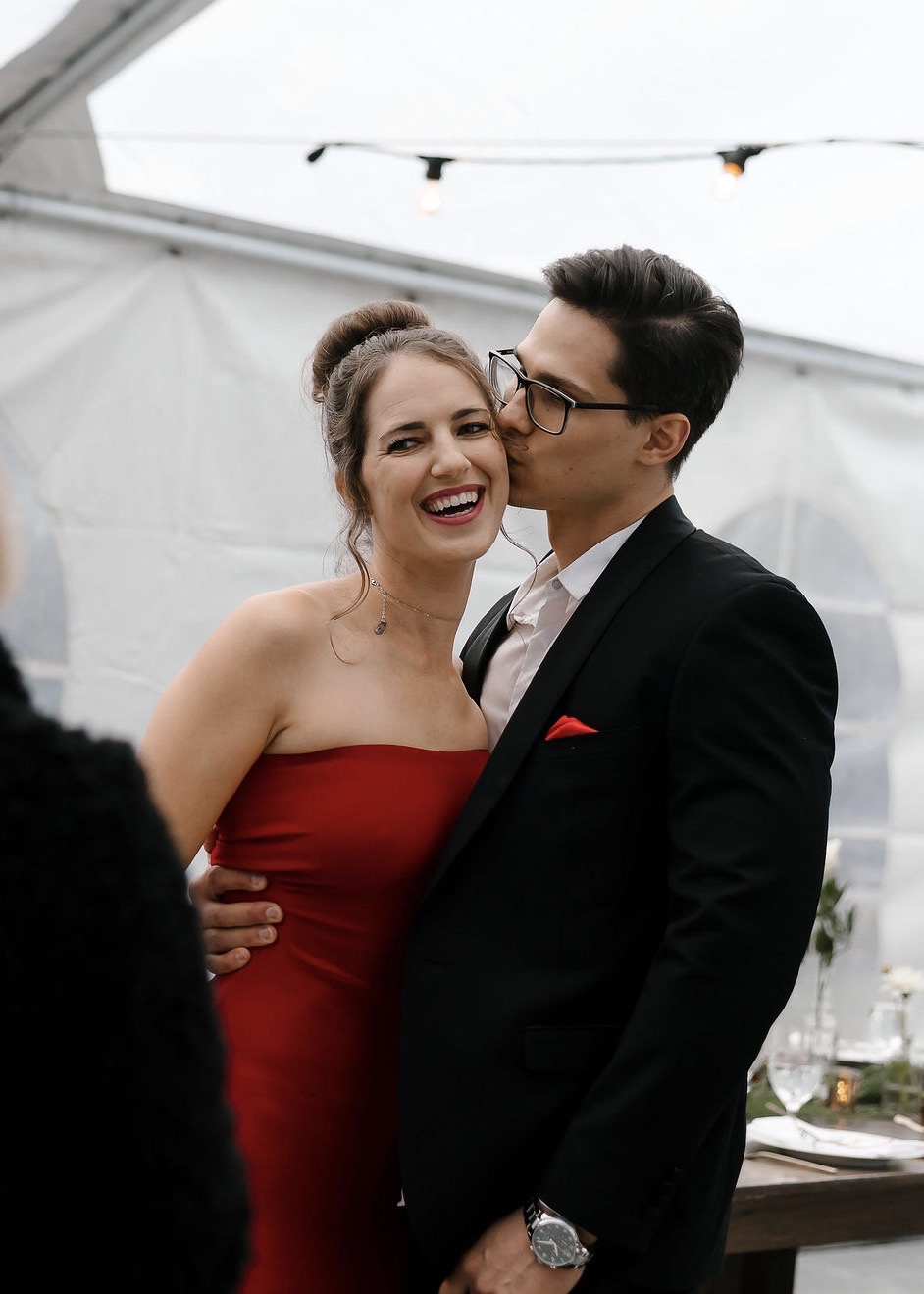 In a nutshell… 
There wasn't a system when I started pain treatment. So I created one. 
I now have pain-free sex and incredibly powerful, pleasurable and intimate experiences with the most patient and wonderful love of my life (P.S. a supportive partner is a key component to this healing journey!).
And I want that life for YOU, too.
So — what's the difference between those who find relief and pleasure… And those who don't?
This is a question I've thought about for a long time because I hear of others who are dragging on for years without an end in sight.
The difference is having:
COMMITMENT

to take action — so that your situation doesn't continue to be your "normal" forever.

BELIEF in yourself

— knowing that "failing" at sex will no longer be an option for you.

PERSPECTIVE

—

to see your obstacles as new opportunities, instead of giving up!
By the end of this course my wish for you is that you gain control back over your body, have intimate connection you feel excited about, and learn a new way to experience your sexual identity without it feeling forced.
Here's a recap of why this program is designed to support YOUR unique needs:
1. Pelvic Pain to Relief & Powerful Pleasure shows you exactly what to do, every step of the way.
You'll learn exactly how to use your mind and body to your benefit, about the physiology and anatomy of sexual functioning, communication & relationship tools, intimacy building techniques, relapse prevention plans and pain flare kits. By the end of the course, you'll know what you need for a happier relationship to your body and sexuality. 
2. My process is tried and true!
Not only did this process work for me, I've helped hundreds of people find relief and pleasure using this system. Some clients were able to have pain-free sex in as little as three months.
3. Everything is results-oriented. 
There is ZERO fluff in this course. Everything in Pelvic Pain to Relief & Powerful Pleasure serves a point and the content is concise. Plus, I believe your time is your most precious resource, which is why I would never waste it.
4. You get immediate access to the entire program.
You'll have the ability to work at your own pace whether that's squeezed in the hours after work, on your weekends, or if you have some time off to really crank at it.
5. This process totally eliminates overwhelm.
You'll always know exactly what you should be working on and what comes next. This course gives you the ability to start your path to healing with total confidence. And because you have life-time access to it if you need to pause to work on certain weeks longer, you can!
6. You'll have support along the way.
Facebook groups have been one of the most helpful resources in my personal growth. When you sign up for Pelvic Pain to Relief & Powerful Pleasure you'll gain access to the Private, Members Only Facebook community, where you can gain support, pool resources, and share your wins with people on a similar journey as you.
14 day money back guaranteed.
I want you to absolutely love PELVIC PAIN TO RELIEF & POWERFUL PLEASURE, so if you find out it isn't for you within 14 days of purchasing, you'll get your money back guaranteed.